Tipping in Bulgaria
Bulgaria Tipping & Etiquette
How to tip right in restaurants and taxi in Bulgaria
Good service deserves a (good) tip. Tipping is welcome all over the world and so in Bulgaria. Tipping has become more popular and actually expected especially in the resorts and larger cities like Burgas or Varna.
Tipping first becomes popular in England in the ХVІІІ century in the tea gardens where the English aristocracies get together for a cup of tea or coffee. As everyone wants to be served first and with higher priority and privileges are never for free – the staff needed to be stimulated in some way. For this reason a small plate was put on each table with sign "T.I.P.S." on it – which stood for "To Insure Prompt Service". This is how the word "tip" was born. Tipping has spread across Europe and then all over the world.
Book your holiday villa in Bulgaria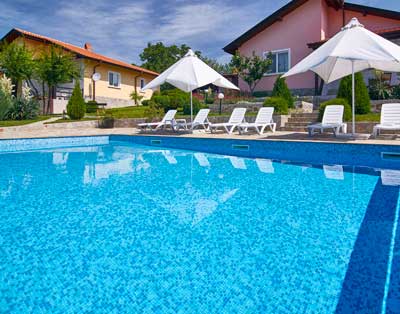 featured
Book your holiday villa in Bulgaria
featured
Tipping in restaurants, bars and coffee shops
Rules for tipping vary from country to country but everywhere tipping is expected for restaurants and bars. The waiting staff in Bulgaria usually gets paid at the minimum wage because they make up the rest of their salary in tips. 10% is a good tip in a restaurant, good meal at a good restaurant with good service should be tipped more..
It is rude no to tip the waiter as he lives from the tips. A service charge is NOT usually added to hotel and restaurant bills. The bill at the restaurant only charges for what you eat. The things on the following list should not impact your tipping. The waiter and waitress are not responsible for:
Not getting your meal cooked properly
The restaurant being out of your favourite dish
The sanitation of the rest rooms
Time spent in finding a parking space
Having a conflict with another guests
Having a bad day
Having difficulty with your family
Anything else beyond the human control of your waiter or waitress
These people should not be punished monetarily for something they can't control. However, if their service is bad – you get the salad after the main meal – cut their tip but never, ever let it fall below five percent.
Tipping in taxi
Tipping a taxi driver is common but is still considered generous. 10% are usually enough but the taxi bill is usually much lower than a restaurant bill, so it depends. For example 1-2 Euros tip on a taxi bill of 8 Euros is 15-25%. This sounds much but it is still only 1-2 Euros. The tip can be larger if the taxi driver has helped carry bags, etc. You can tip him more for clean cab or good service.
Tipping in tourist industry
Tips are very much welcomed in Bulgaria by people occupied in tourist industry. It's a custom in Bulgaria for tour guides and drivers to be given a tip after the trip. But giving them small coins is considered as an insult. Hotel and restaurant staff accept tips, too.

In most of the cases the service staff have simply migrated to the location for the season and they are paying for rent and other expenses. They highly depend on the tips, since their basic salaries don't even cover their transportation back and forth. You may also add €1 per day for the maid who provides extra service.


Tipping is a very personal thing. Everyone is different. Some people tip large, some small, and of course some not at all!!!


In Bulgaria a tip is not an obligation, but is appropriate for good service.