Parking in Bourgas
Where to park my car in Burgas
Parking in an unknown place can be quite difficult and sometimes tricky especially in larger cities such as Burgas. Here is all you need to know about parking there.
Free Parking in Burgas
First of all, there is one thing you need to learn about Burgas. There is this differentiation of parking zones that are known as Blue and Green zone. Each of those parking zones has different requirements and different parking conditions. You will find all of the information that you need in this article as well as on the different signs that designate the areas of the zones and the price range as well as work-time of the parking areas.
Villas in Bulgaria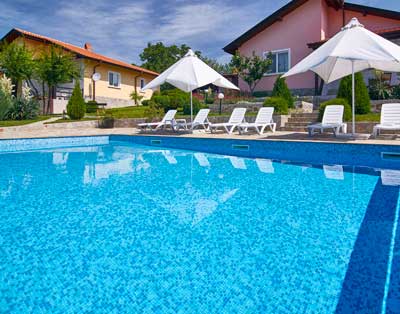 featured
It is important to note that there are some larger municipal parking locations that are open for the public for a really low parking fee. They are located in key areas such as the underground parking – Opera House, underground parking – "St. Cyril and Methodi", Hotel" Bulgaria" Parking etc. The largest one is called parking "Gurko" it is located in the center part of the city and will grant you quick access to shops, the sea garden and much more. There are also few big parking lots around the famous Sea garden and Sea station. All you need to do is make a quick check in your GPS and you are going to find the best way to reach all of these parking places. All of them are located in the center of the city. The prices there are determined by the length of your stay and the starting price is 1 Bulgarian Lev per hour (the same as street's Blue and Green Zones).
Apart from the municipal parking lots, there are numerous parking spots scattered all around the city. Once you find a convenient parking lot, take the time and figure out if it is in the Blue or Green zone of the city.
Here you can read a great list of sightseeing's in Burgas city.
The Blue Zone – Almost 1/3 of the Burgas city's streets are Blue Zone.
The Blue zone is paid in the time between 9am and 7pm, anywhere outside that time range you can park for free. In case you are in the working – time gap you need to pay a parking fee. This can be done in 2 ways. First – you can purchase a ticket from the parking machines near the parking lot. The machine accepts only coins (Bulgarian currency) and each one is equipped with a chart of how much time a certain amount of money can buy. Once you have purchased the ticket you should place it in a visible spot on the driver's side of your vehicle and you are good to go. Keep in mind that you are supposed to keep track of time because there is no reminding system to keep you aware of how much time is left on your ticket apart from your own consciousness. The second method is preferred by drivers since it also has an alert system. Sending a text message (SMS) to number 1356. It is a lot easier and has the benefit of a 5 minute in advance alert that your time is running out so you can renew the parking subscription. In order to you this option you need to text the exact information of your license place to the number given on the parking signs. Do not forget that one text message equals one hour of parking time and comes with the price of 1 Bulgarian Lev. Locals are keen on this feature but some tourists find it impossible to use this option since their mobile operators do not support the feature. If you are of the lucky ones who can use the service, then there is nothing to worry about. Try to keep in mind your timing because there is a great chance to have your car towed away if you forgot to pay your parking fee or your time has run out. This can turn out to be a real mood-killer since the entire procedure that follows is really burdensome and unpleasant.
You can see the parking prices per our in Burgas here.
The Green Zone – Mainly around the city's see garden and Lazur quarter.
The Green Zone has pretty much the same taxing features: the machine method and the text message (SMS to number 1357) one but there is a difference in the working time of this area. You must pay a parking fee if you are parking there in the hours between 11am and 8pm. The parking signs will help you tell the difference between the two zones and will help you figure out how to pay the parking fee. In the green zone, the fee is once again 1 Bulgarian Lev for 1 hour of parking time.
Penalties
Apart from having your car towed (Fines from 70 BGN) you can come across another penalty – having your car booted . It is another common practice that those who forgot to pay, or simply did not want to, face. The fines started from 15 BGN. It is just as annoying and will definitely ruin your day.
Free parking places in Burgas
Wherever parking is permitted and is not a blue or green zones, you can park for free. Just look at street signs carefully. At all major hypermarkets and shopping malls in the city, parking is free and unlimited.
Here you can read our article about Shopping in Burgas.
So if you want a flawless day in one of Bulgaria's most beautiful cities do not forget to pay attention to the parking signs.