Sunny beach nightlife
Nightlife in Sunny Beach, Bulgaria
Everything concering nightlife in Sunny beach bulgaria – see now at www.bulgariavilla.com – nightlife in sunny beach bulgaria. Bulgaria's cheapeness is the reason why many tourist visit Bulgaria and Sunny Beach in specific every summer. Gues what? – Bulgaria is still one of the cheapest countries in Europe for going on a holiday. Very popular recently along party makers in Sunny Beach are the guider bar tours – groups of 100 to 300 people guided by a professional guide going on a bar tour in Sunny Beach – having a drink after drink in bar after bar in Sunny Beach. The bar trip has to be pre-booked and is arranged professionally.
Book your holiday villa in Bulgaria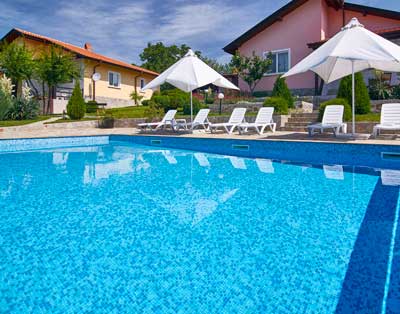 featured
Book your holiday villa in Bulgaria
featured
Discos, beach bars and dance clubs in Sunny Beach, Bulgaria
Night club Bedroom beach;

Address: SUNNY BEACH, Sunny Beach, Complex CACAO, next to the Frigatte
www.bedroom.bg
Music: HOUSE & DANCE, Hot HITS, RETRO & OLDIES, 8O'S & 90'S


Bedroom is the crown jewel in the beach bars of our Black Sea coast. From a small pool tent in just a few years, it looks like some of the most luxurious bars along the coast: Nice, Miami, Dubai or Ibiza. The days here are filled with bubbles of chilled champagne and the gorge of beautiful girls with swimsuits like the fashiоntv magnificent show. Evenings are naughty, given the high degree of drink and the inebriating aromas of expensive perfume. This season, the program with avenues is not empty, whether you will be a star of the world elite or one of our most popular DJs. Sunny Beach, Cacao Beach
Beach bar Mexo, Sunny Beach, Bulgaria


Address: Beach Bar MEXO,Sunny Beach, Bulgaria, Central Beach
Music: Hot HITS, HOUSE & DANCE, SOUL & R'N'B
Beach Bar `MEXO` is one of the most famous and popular places in Sunny Beach, Bulgaria. Three years in a row, internet charts have voted it the best bulgarian bar and club for the summer period. It's located in the middle of Sunny beach, right by sea with amazing views towards the bay. Come to Bar 'MEXO' for the craziest parties around and spectacular fire shows. Meet new, friendly people, enjoy the biggest hits of the summer and best drinks on great prices. Come to our bar, we promise friendly, fun staff and the host will be pleased to meet you all.
The Bounce Club, Sunny Beach, Bulgaria
Welcome to "THE BOUNCE CLUB" Sunny Beach. The best Hip-Hop and R&B disco club in Sunny Beach. The bar has a capacity of 200 seats and provides following services: Wi Fi, Parking, Card payment, Air Conditioning
Address: Sunny Beach, Bulgaria; behind Hotel Alba
Planet Yacht Club, St. Vlas, Bulgaria
The Bulgarian elite step down from their yachts in their evening gowns to visit Planet Yacht club. The grand club terraces near Sunny Beach offer an unforget table sight. There were lower parking prices, more fun, parties and discounts for loyal customers. It attracted a lot of new guests every year. Planet Yacht remains the most luxurious place in Sunny Beach area.There you will find one of the bests House and Dance music parties
Address: St. Vlas, Marina Dinevi
The Corner Bar – Sunny Beach
THE CORNER BAR & DINNER Sunny Beach offers cool parties and a program, go go dancers, a great abundance of drinks, cocktails, shots, draft beer and premium alcoholic drinks.
The most famous performers and showcases in Bulgaria present original performances and their new albums during most of the weeks of the summer.
Address: Sunny Beach, Central Alley
Pop-Folk club Vision – Sunny Beach, Bulgaria
Address: Sunny Beach , Cental alley, 100m from Kuban hotel
Live Club Vision
Music: Pop & Folk


Live club Vision is one of the largest and well established night clubs in Sunny Beach. Pop and Folk music every night in the season. Special events and famous Singers – local and intenational stars. Live club Vision is a must visit if you like balkan ethno music. Nice design, light show with laser effect and powerfull sound system. Located not far from Kuban hotel just take the main street to the left (to Nessebar) and you will see it after about 100m. The post office and a chinese restaurant are at his sides.
Other Discos
Revolution disco – Are you ready for something new in Sunny Beach?
www.revolutiondisco.net
Address: SUNNY BEACH, Dance Club REVOLUTION, Sunny Beach, Flower Street, opposite ALBA Hotel, at McDonalds
Music: HOUSE & DANCE, Hot HITS, POP
---
Orange Disco – Sunny Beach
www.orangedisco.net
Address: SUNNY BEACH, Sunny Beach, next to hotel Strandja
Music: Hot HITS, HOUSE & DANCE, SOUL & R'N'B, RETRO & OLDIES, 8O'S & 90'S
---
Party Club "ICEBERG" Sunny Beach


Address: SUNNY BEACH, next to hotels "KUBAN" and "ALBA"

Music: Hot HITS, RETRO & OLDIES, 8O'S & 90'S
---
Viking Beach Bar, Sunny Beach
www.bar.bg/viking
Address: SUNNY BEACH, Sunny Beach, on the beach, at the GLOBUS Hotel ,

Music: Hot HITS
---
COCOON Bar Sunny Beach
www.disco.bg/cocoon
Address:SUNNY BEACH, Sunny Beach, Sunny Beach, Flower Street, KUBAN Hotel ,

Music: Hot HITS
---
Heineken Bar – Sunny Beach, Bulgaria
www.heinekenhousebg.com
Music: LIVE MUSIC, Hot HITS, RETRO & OLDIES, 8O'S & 90'S
---
Disco "XL"

---
Address: SUNNY BEACH, SUNNY BEACH, Main Boulevard, opposite "Trakia Plaza"
---
Disco "SOHO"

Address: SUNNY BEACH, SUNNY BEACH, Main Boulevard, opposite "Trakia Plaza" ,
---
Disco Bar "TERRA EGEYA" Sunny Beach

Address: SUNNY BEACH, Sunny Beach, next to IBEROSTAR TIARA BEACH Hotel ,
House Disco Club "XTREM" Sunny Beach

Address: SUNNY BEACH, Sunny Beach, opposite TRAKIA Hotel and HRIZANTEMA Hotel-Casino
---
Beach Bar & Disco "CACAO BEACH" Sunny Beach

Address: SUNNY BEACH, on the beach, next to Frigate Restaurant, next to OASIS VIP homes
---
Beach Bar & Disco "UNDO" Sunny Beach

Address: SUNNY BEACH, Sunny Beach, on the beach, next to CACAO BEACH, next to OASIS-Vip Homes , ,
---
Disco & Bar "ROYAL CLUB"

Address: SUNNY BEACH, Sunny Beach, opposite Disco Club "MANIA"
---
Disco & Cocktail Bar "EXTREMA"

Address: SUNNY BEACH, Sunny Beach, next to Disco Club LAZUR
---
Disco Mix Club "NEXT"

Address: SUNNY BEACH, Sunny beach, next to Evrika beach hotel, next to Erotic Bar `Golden Apple"
---
Disco Beach Bar "RED BULL"

Address: SUNNY BEACH, Sunny Beach, on the beach at NEPTUN BEACH Hotel, next to COLOSEUM Hotel
---
Dance Club "GRAFFITI" Sunny Beach

Address: SUNNY BEACH, Sunny Beach, Royal Beach Mall BARCELO