PIENIĄDZE W BUŁGARII
Waluta
Bułgarski środek platniczy nazywa się LEW (LEWA w liczbie mnogiej). Międzynarodowy kod bułgarskiej waluty jest BGN. Moneta nazywa się STOTINKA (STOTINKI w liczbie mnogiej). Jeden lew ma 100 stotinek .
Book your holiday villa in Bulgaria
Book your holiday villa in Bulgaria
Wizerunek bułgarskich pieniędzy
Banknoty w Bułgarii
Banknoty w Bułgarii są emitowane o wartościach 2, 5, 10, 20, 50 i 100 lewa, a monety – o wartościach 1, 2, 5, 10, 20 i 50 stotinki. Istnieje również moneta o wartości 1 lewa.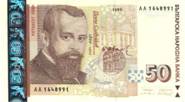 Zobacz więcej o banknotach w obiegu w Bułgarii
Monety w Bułgarii
Zobacz więcej o monetach w obiegu w Bułgarii
Wymiana EURO, USD i GBP na Lewa
W czasie Państwa odpoczynku w Bułgarii, Państwo nie będziecie mieli trudności wymienić walutę na lewa, ponieważ w każdym mieście istnieją oddziały bułgarskich i dużych międzynarodowych banków, które najczęściej są ulokowane w centrum miasta i wzdłuż głównych ulic. W zasadzie banki zamykają wcześniej – około godziny 16.00 -17.00 i nie są otwarte w dniach wolnych od pracy, ale istnieją również tak zwane " Biura wymiany", które pracują dłużej i mają ruchomy czas pracy. Takie biura do wymiany waluty spotyka się bardzo często i w miejscowościach wypoczynkowych i rejonach turystycznych, ale proszę uważać na kursy walut, jakie te biura proponują. Walutę można wymienić również na lotniskach i w dużych hotelach, ale dobrze by było najpierw sprawdzić kursy wymiany. Nie zaleca się wymieniać walute na ulicy. Najpewniejsze miejsca do wymiany walut pozostają banki.
Wymiana EURO na Lewa
Kurs wymiany Euro/lewa jest ustalony i większość banków wymienia 1 Euro na 1, 95583 lewa.
1 EUR = 1.95583 BGN

More information about the fixed exchange rates of the Bulgarian National Bank
Wymiana GBP and USD na Lewa
Polecamy wymieniać pieniądze tylko w bankach. Bułgarskie banki dadzą Państwu o wiele bardziej konkurencyjne kursy w stosunku do lewa, aniżeli Wasz bank. Najlepiej jest wymienić małą sumę pieniędzy na lotnisku lub w banku u siebie w domu przed wyjazdem, tyle, żeby wystarczyło Państwu na kilka dni, dopóki znajdziecie oddział miejscowego bułgarskiego banku.
RODZAJE PLATNOŚCI W BUŁGARII
Gotówką
Pieniądze gotówką są przyjmowane wszędzie, chociaż nie jest zalecane nosić dużej ilości pieniędzy przy sobie. Ta regula jest ważna wszędzie w świecie. Możecie wykorzystywać alternatywne metody platności, które są szeroko rozpowszechnione w Bułgarii.
ATM / Bankomaty
Najłatwiejszy dostęp do pieniędzy dopóki Państwo będziecie w Bułgarii, jest poprzez
Bankomaty, które można znaleźć w każdym dużym czy małym mieście – u wejścia do hoteli, sklepów, na głównych ulicach. Najpewniejsze bankomaty są te, które się znajdują przed lub wewnątrz banków.
Bankomaty dostarczają bułgarskie lewa. Kurs wymiany jest oficjalny kurs wymiany banku. Banki zazwyczaj mają na swoich wystawach tablice, które dla ułatwienia ich klientów, pokazują aktualne kursy walutowe.
Za nim Państwo przyjedziecie do Bułgarii, radzimy Państwu sprawdzić czy w miejscowości, gdzie będziecie wypoczywać, są bankomaty. Niektóre małe miejscowości nie mają banków lub bankomatów.
Niektóre banki w Bułgarii mają ograniczenia na sumę, jaką można pobrać z bankomatu. Większość bankomatów nie da Państwu jednorazowo więcej niż 400 lewa (200 Euro).
Lokalizacja bankomatów w Bułgarii:
Karty debetowe i kredytowa
Większe sklepy, restauracje i hotele przyjmują płatności kartami debetowymi i kredytowymi. Jeżeli Państwo zobaczycie te symbole lub inne podobne u wejścia lub w środku w sklepach, hotelach i restauracjach, możecie być pewni, że nie będziecie mieli problemów z zapłaceniem kartą.
Kiedy Bułgaria się dołączy do Strefy EURO?
Bułgaria ma zamiar dołączyć do Strefy euro w bliskiej przyszłości, ale jednak jeszcze nie pokrywa kryteriów wymaganych przez Maastricht. Do czasu dołączenia do strefy euro, płatności w Bułgarii będą wykonywane w lewach.